One Of Few
Made & assembled in the USA
15" to 40" Row Widths
15" Heads with Dual Stacked Chains
ANY color poly
Operating in Down Corn
Watch as a Clarke 1615HB acts as a fine-toothed comb while harvesting down corn!


Standard Features:
Heavy-Duty Welded Frame
Heavy-Duty Auger
Heavy-Duty Row Frames
Heavy-Duty 1-1/4" Shafts
SS Auger Pans
Heavy-Duty Poly
Corn Saver
Warning Lights
Stubble Lights

Manufactured and assembled with QUALITY and RUGGEDNESS in mind!

Clarke's History
Starting in 1996, Dave Clarke set out to produce custom made, OEM corn heads, for different niche markets. For over 20 years Dave garnered a reputation for producing high quality corn heads for customers all over the country. Fast forward to today and Clarke Corn Heads lives on at VH MFG, Inc. Clarke Corn Heads has made its name by offering a high quality, American made, product to farmers. That tradition continues to this day at VH MFG, Inc.


Clarke Bi-Fold Poly
Clarke Bi-Fold poly is manufactured with a low-profile design that allows it to excel in adverse conditions. With a heavy-duty inner steel frame, this poly holds up to the wear and tear of being in the field.
Benefits Include:
A quick "car hood" style mount for maintenance
Less crop sticking
Stainless steel wear strips
Steel snout tips
Clean, smooth, design
Easily remove the fenders for maintenance, with NO TOOLS
Can fit onto any OEM corn head
Available in ANY color
** Available in 20" - 30" **

POLYTIN™ Jack Knife Poly
POLYTIN™ Jack Knife Poly is designed, and manufactured, with convenience in mind. With convenient access to a quick-pull pin, you can "teepee" your poly in a matter of seconds in order to maintenance, store, or travel with your corn head. With a thick 3/16"-1/4", double-walled, sidewall, there's nothing POLYTIN™ can't stand up to.
Benefits Include:
Stainless steel wear strips
Poly or steel snout tips
Internal steel frame
Clean, smooth, design
Thick poly sidewalls
** Available in 20", 22", 30", 36", 38", & 40" **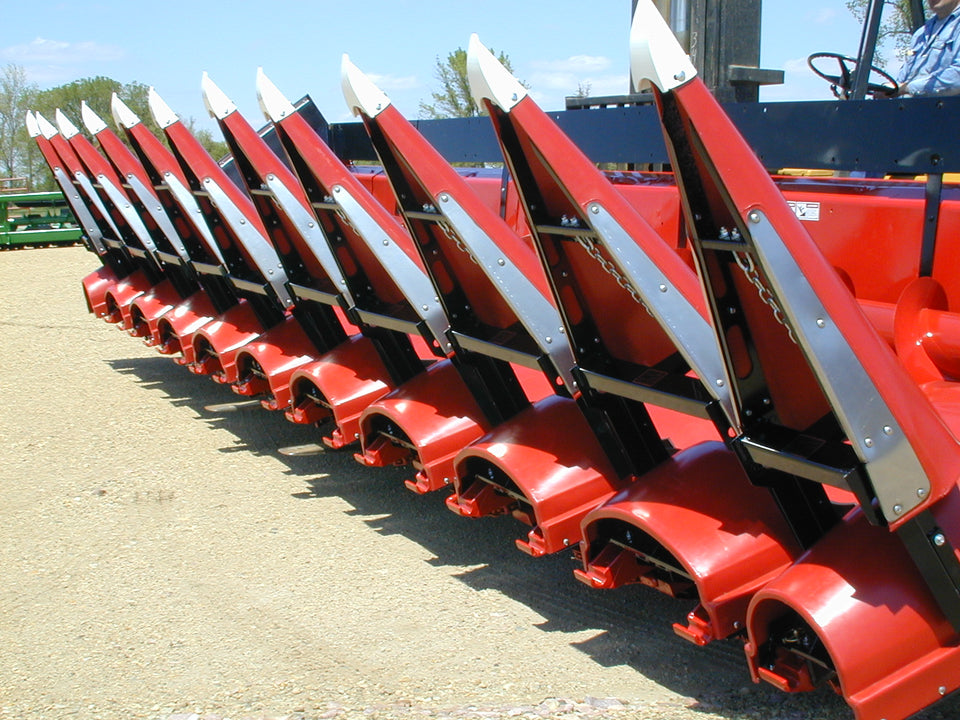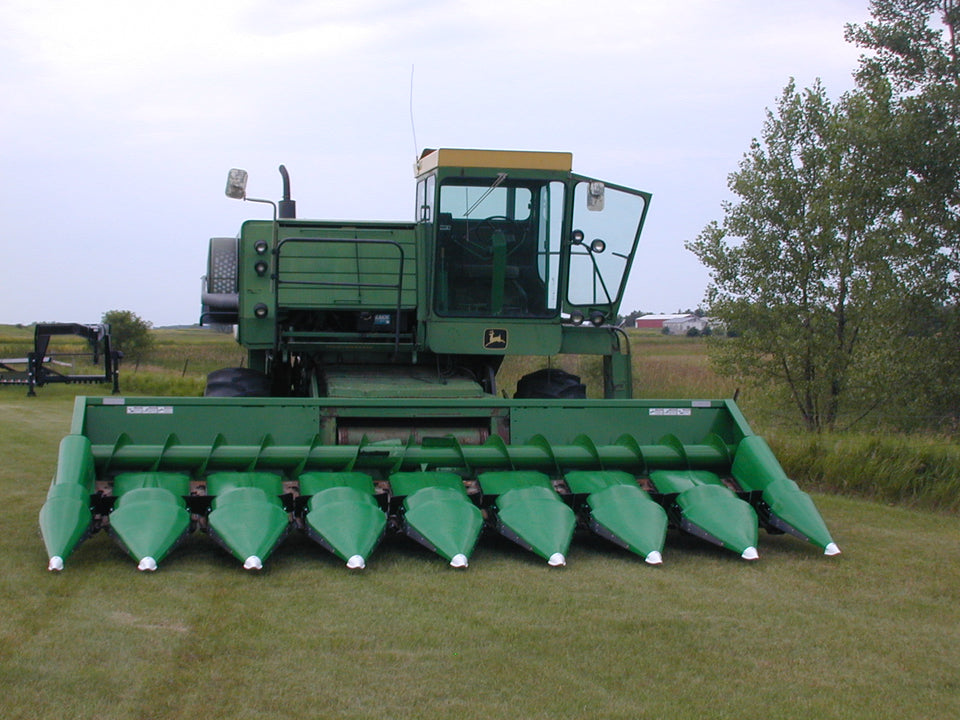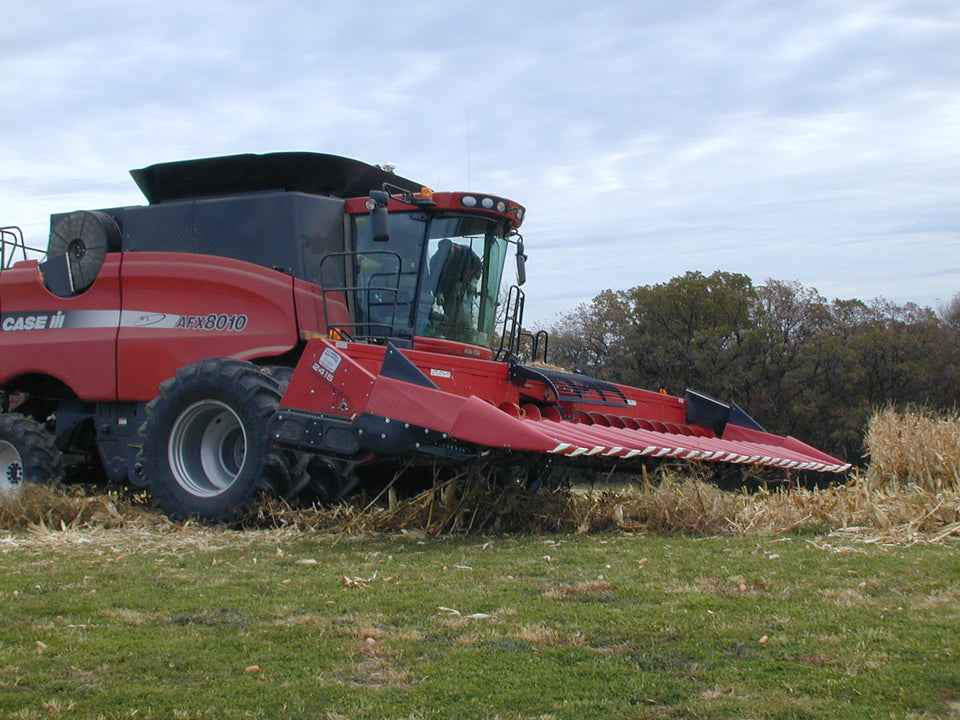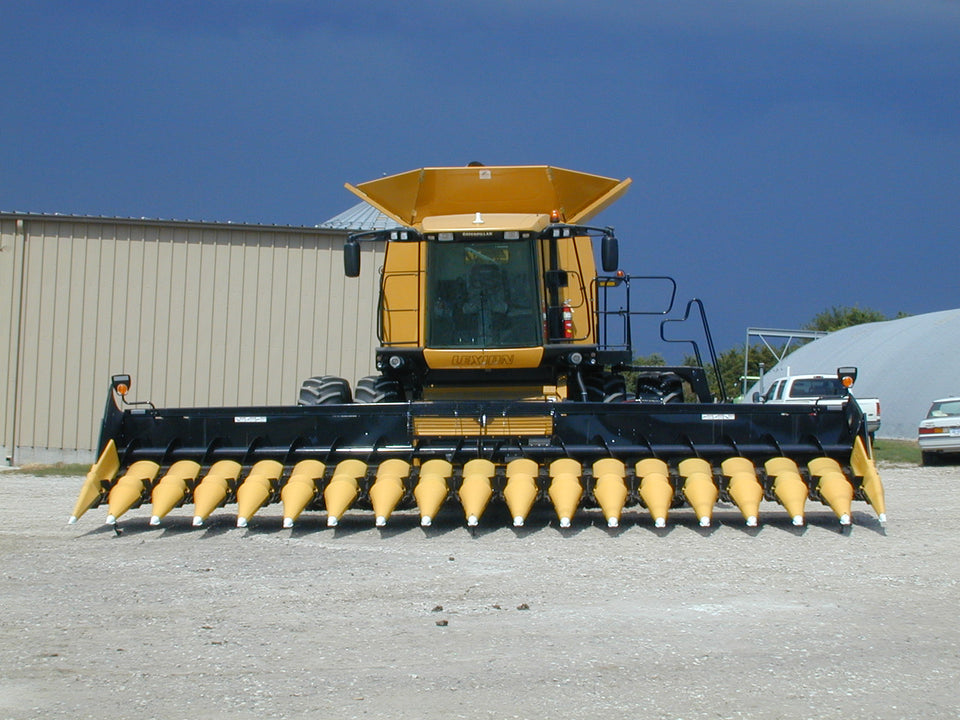 Take A Tour
Explore the benefits and features of our latest build, a 1240 HB made for a John Deere S790.
Complete with:
JackKnife Poly
Header Height Control
TrueSight (Autosteer)
Cornsaver
AR Material Hydraulic Deck Plates
And much more!

Clarke Knife Roller
The Clarke Knife Roller is a complete interchange for the stalk rolls you are currently using on either 40, or 90, series JD Corn Heads.
The blades are reversible and can be replaced individually without removing the stalk roll from the row unit. The cutting edge of the knife is heat treated making them extremely sharp and durable.
The Clarke Knife Roll is recommended for farmers who demand aggressive residue processing across a broad range of conditions. This knife roll cuts, mushrooms, and blows the stalk apart every 4"-8", while still leaving the stalk connected to prevent confeti. This roller kit is NOT a substitute for a "Chopping Corn Head."
"And on the 8th day, God looked down on his planned paradise and said, "I need a caretaker." So, God made a Farmer." - Paul Harvey